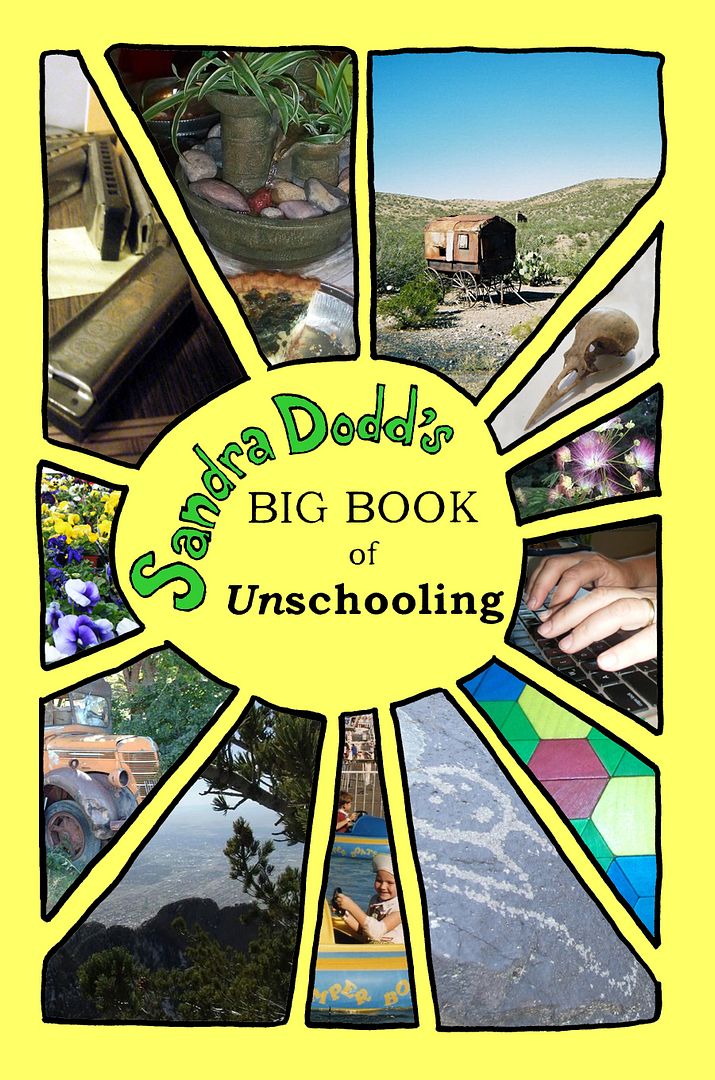 Sandra Dodd's book on
Un
schooling is a great resource for parents who are delighted to know how to help connected with their children rather than controlling them.
I have yet to read the book, but to tell you the truth, I'm a bit excited to use it from the massive positive feedback all round from practicing home schoolers.
Here is the
article@homeschoolers.in
that led me to investigate more about the book.
Hope to share some of our (Jenny's & myself) experiences from using the material.